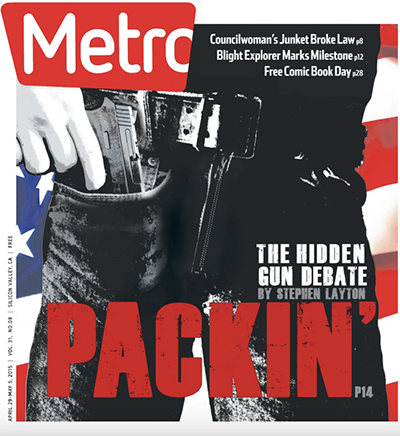 Support a Silicon Valley Tradition
For 35 years, Metro Silicon Valley has provided award winning arts coverage, long form journalism and investigative journalism to the Santa Clara Valley. It's still owned and operated locally and has been a driving force in building local community.
Three years in a row, Metro won both the state's top Investigative Reporting award and the award for the state's best Arts & Entertainment coverage. Readers of Metro are get some of the best independent news and arts criticism anywhere in California.
Metro has been a key part of the valley's emergence as a cultural center and the revitalization of downtown San Jose. Donations made through this channel directly underwrite reporters' compensation and health insurance benefits.