Support independent journalism in Oakland, Berkeley and the greater East Bay!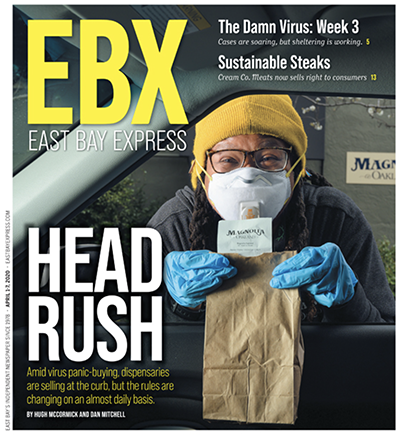 The East Bay Express has been serving the communities of the East Bay since 1978 and recently joined a group of locally owned Bay Area of alt-weeklies. The winner of the 2016 George Polk Award for Local Reporting for investigative reporting on the Oakland Police sex scandal, the Express upholds a proud tradition of independence and original writing.
Now under new ownership, the Express has begun a new chapter. The locally-owned Weeklys group publishes award-winning newspapers including the winners of this year's General Excellence and Investigative Reporting awards among California newspapers.
Your support will allow the Express to rebuild its editorial team with a new generation of writers. Other media in the East Bay is owned by big private equity funds based on the East Coast, paid for by special interests or are funded by large underwriters. The Express depends on local businesses who advertise and readers who donate to support quality, independent journalism.
We can't do it without you!