Support independent journalism in Sonoma and Napa counties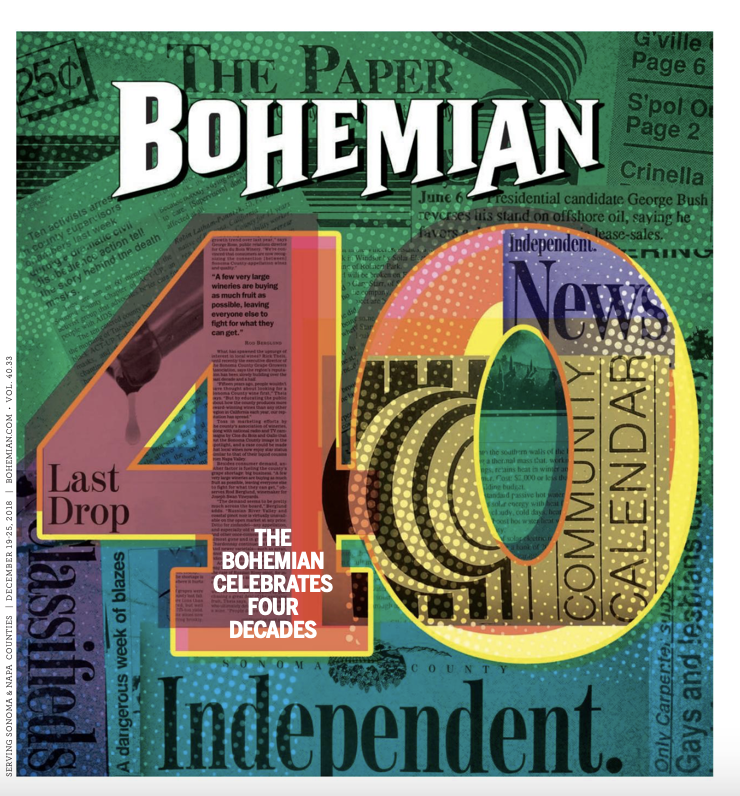 The Bohemian was started in 1979 as The Paper by Guerneville area artists and jazz musicians. It went weekly in 1994 and was renamed the North Bay Bohemian in 2000, expanding from its humble western Sonoma County roots to cover the wine country region of Sonoma and Napa counties.

The Bohemian has been an anchor of the region's cultural community, a champion of its culinary culture and a voice for environmental sustainability. It's willing to take on powerful interests such as affiliates of the lobbyist-owned daily.